CONTENTS


INTRO ROCKCLIMBING
ROCK ANCHORING CLINIC
NEXT MOVE_ INTERMEDIATE ROCKCLIMBING
WILDERNESS FIRST AID ~ WFA-CPR - WFR
ASI & BAC OFFICE
ASI FACEBOOK


Mimi Vadasz
Program Director
AMGA Certified
Ski Mountaineering Guide


Bela G. Vadasz
Technical Director
Internationally Licensed
Mountain Guide

Upcoming Programs

Conditions Updates

Tech Tips
May 14, 2013

Greetings Friends of ASI,
Feels like summer!


Find the Spirit of the Alpinist,
then let the spirit set you free!


INTRODUCTION TO ROCKCLIMBING ~ Donner Pass

If you have never climbed before, just tried it in the climbing gym or it's been a while and you need a refresher, this first course is where to begin. Besides learning about your harness and rock shoes, you'll learn necessary basic knots, belaying, lowering, rappelling and be introduced to both crack and face climbing technique on superb Donner Pass granite. Come join the fun!

Introduction to Rockclimbing


May 18, 2013

(Sat)



ROCK ANCHORING CLINIC ~ Donner Pass

Learn to place gear and build top-rope aind top-of-the-pitch belay anchors.
A must for all climbers.

Skills covered will include:

~ Top rope natural & artificial anchors
~ Safety near the edge
~ Throwing a rope to the ground
~ Anchoring a retrievable rappel
~ Rappel backups
~ Top belay station management
~ Self-equalizing and pre-equalized anchors
~ Understanding redundancy to build safe anchors
~ Placing and removing Stoppers and camming units
~ Belaying with redirect vs. direct belays
~ Rope care and coiling

Rock Anchoring Clinic


May 18, 2013

(Sat)



NEXT MOVE ~ Donner Pass

This course is lots of fun and great for building confidence and honing technique while top-roped. Perfect for those who have climbed in a gym, are belay qualified and are ready to take their skills outside on real rock. Return students are always welcome. or set a solid foundation for the aspiring mountaineer.

Next Move - Intermediate Rockclimbing


May 19, 2013

(Sun)



WILDERNESS FIRST AID & CPR or WILDERNESS FIRST RESPONDER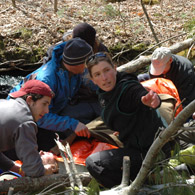 Have you ever wondered what you would do if someone in your group broke their leg skiing or your climbing partner was struck in the head by a rock? Every backcountry skiing, climbing or mountaineering group should have people trained in wilderness first aid skills because it's only a matter of time in before you will need to put them into use in the backcountry.

Wilderness First Aid - WFA (18 hours) is an entry level, 2 day course for those who are involved in wilderness activities. This course is the choice of many recreational skiers, climbers and mountaineers. Basic first aid skills will be taught in the classroom and practiced hands-on in the wilderness environment. This course also meets the requirements for a WFR Refresher.


Lecture and discussion, practical exercise and outdoor scenarios help students gain confidence, and encourage the development of critical decision making skills. After successful completion students are certified for 2 years by the American Safety and Health Institute (ASHI), a nationally recognized organization.

Wilderness First Aid - WFA & CPR


May 18-19, 2013

(Sat-Sun)



Wilderness First Responder


June 17-23, 2013

(Mon-Sun)






ASI OFFICE & BAC OFFICE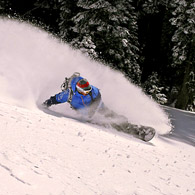 ASI Office Hours extended... Call 530 582-9170 or email asi@alpineskills.com. We are checking emails and doing signups daily. We are usually up at the Backcountry Adventure Center Saturdays, Sundays and Holidays. Also when we have courses. Otherwise call 530 448-9020 we are probably just out skiing!!

Please contact us for questions or more information. 530-582-9170



ASI ON

:

Check out the ASI Facebook Page for the latest Photos, Trip Reports, Tech Tips and learn about the Routes We Guide. Please contribute too, as we love to see you post your own photos and comments!





We look forward to climbing and skiing with you and helping you achieve your mountain dreams. If you can't find the answer to a question on our website, don't hesitate to give us a call.

Sincerely,
Bela & Mimi Vadasz - ASI Directors
Alpine Skills International
asi@alpineskills.com
530-582-9170



Operating on a non-discriminating basis under Special Use Permit, Inyo National Forest, Tahoe National Forest, Shasta/Trinity National Forests, Eldorado National Forest, Sequoia/Kings Canyon National Parks.