Nov 3, 2011
Dear Friends of ASI:



EARLY WINTER!

:
Oh boy, it's snowing! It's so fun to be sitting next to the wood burning stove, looking out the window and watching the snowflakes land. We're fired up about another snow season being upon us. There's magic about the season, one that heightens our senses, tests our skills and brings us great reward.

Plan out your season. Ski the resorts early, get some nice day tours in mid-season, then a beautiful multi-day route or two in the spring. We'd like to ride with you as much as possible this year!



LEAVING FOR ANTARCTICA
: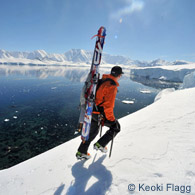 ASI IFMGA Guides, Bela Vadasz, Ben Mitchell and Kent McBride, are off to guide unnamed, unclimbed and unskied peaks off the glacier islands. We're working with our partners, Doug Stoup and Ice Axe Expeditions. Doug, a renowned Polar Explorer and Ski Mountaineer, has organized several amazing trips to the far reaches of both the North & South Poles. We're looking forward to bringing home some great photos and stories.



Spaces are available for 2013









SPITSBERGEN 2012

:
In addition to the Antarctica trip, we're working with Ice Axe Expeditions on a trip to Spitsbergen and its unbelievable ski mountaineering terrain, north of Norway (only 600 miles form the North Pole). We are scheduling two week-long trips at the end of May, 2012. Have a look at the video below of last year's amazing trip.




MT. SHASTA, CASAVAL RIDGE
:
The Casaval Ridge on Mt. Shasta is our favorite route. The beautiful, airy ridge has quite an aesthetic feel, putting the climber into magnificent positions all day long. The trick is to climb it when the snow has packed onto the ridge, covering the loose rock.

The route lends itself well to winter ascents because it minimizes avalanche exposure, yet provides pleasant sun exposure compared to the northside of the mountain. This climb is for experienced climbers (using ice axe and crampons) prepared to climb in good style under winter-like conditions.


Mt. Shasta, Casaval Ridge
Nov 11-13, 2011

(Fri-Sun)





TURKEY TUNE-UP
:
Alpine & Telemark
Come skiing with us Saturday, Nov 26th at Sugar Bowl for a casual tech day to get your ski legs back and good movement patterns lined out. Bela Vadasz, PSIA Alpine and Nordic Level III Certified, will lead his ski improvement progression (for intermediate-advanced alpine skiers) along with Lorenzo Worster, PSIA Telemark and Nordic Level III Certified, will be teaching his state-of-the-art Telemark Progression (for intermediate-advanced telemark skiers).

This is guaranteed to be a valuable, fun-filled day that will start your season off on the right track.

Turkey Tune-Up
Nov 26, 2011

(Sat)



Early Season Telemark Tune-Up
Nov 26, 2011

(Sat)





SUGAR BOWL BACKCOUNTRY
: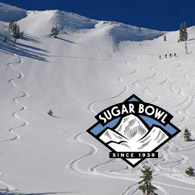 Our workhorse winter program, also known as "Sidecountry", offers endless acres of backcountry terrain off the backsides of Sugar Bowl's summits. Tactfully combining lift use with pleasant uphills (using touring bindings and climbing skins), we connect fantastic downhill runs throughout the day.

This is not only a great day to practice backcountry skills, but also perfect for return skiers and splitboarders to get more of "the goods". This is an action-packed, super fun program that always leaves skiers and snowboarders smiling at the end of the day!

Sugar Bowl Backcountry
Dec 27, 2011

(Tue)


Dec 28, 2011

(Wed)


Dec 31, 2011...

(Sat)





BACKCOUNTRY ADVENTURE CENTER SHOP
:


This year, we'll be featuring new skis and splitboards from Black Diamond, K2 and other top of the line manufacturers. We will also feature a bunch of new backcountry accessories we know you'll like.
Please come by the BAC and check it out.

We invite you to join us for an Open House reception at The Backcountry Adventure Center at Sugar Bowl (Village Side, near the Disney Lift) after skiing 3-5pm on Saturday, Dec 3rd.


See the new K2 Sideshow and Plum Binding review on

.



AIARE AVALANCHE LEVEL 1 PLUS
:
This unique 4-day backcountry skills course combines the entire AIARE Level 1 curriculum along with additional backcountry travel techniques (skiing or snowboarding). It goes on where Level 1 leaves off, with additional complementing skills. Get your education in before the season really gets underway!

AIARE Avalanche Level 1 PLUS
Dec 27-30, 2011...

(Tue-Fri)










BLACK DIAMOND HEADLAMP WINNER

:
The
"Like" our Facebook Page Winner is Laurel Hodge!

Laurel has won the Black Diamond Ion Headlamp. We appreciate your participation and encourage you to "Like" our page and contribute your photos, stories and comments!





We look forward to climbing and skiing with you and helping you achieve your mountain dreams. If you can't find the answer to a question on our website, don't hesitate to give us a call.

Sincerely,
Bela & Mimi Vadasz - ASI Directors
Alpine Skills International
bela@alpineskills.com
530-582-9170



Operating on a non-discriminating basis under Special Use Permit, Inyo National Forest, Tahoe National Forest, Shasta/Trinity National Forests, Eldorado National Forest, Sequoia/Kings Canyon National Parks.