CONTENTS


BAC
Truckee Ski & Skate Week
Backcountry Hut
Tech Tip - Merino Wool
Haute Route Prep
Sugar Bowl to Squaw Valley
Featured Book

Upcoming Programs

Conditions Updates

Tech Tips


Mimi Vadasz
Adminstrative Director
AMGA Certified
Ski Mountaineering Guide


Bela G. Vadasz
Technical Director
IFMGA Certified Guide
Feb 10, 2010




Heart of Winter



Wow, what a season it's been! El Niņo has really delivered. The storm track has been centered right over us, bringing fantastic storms from the heart of the great Pacific. Not all huge storms, like the ones that stop everyone dead in their tracks, but lots of small to mid-size snow producers that keep freshening the skiing every 24-48 hours. It's been truly great skiing day after day, after day. It's been the skier's dream!



ASI Backcountry Adventure at Sugar Bowl

The invitation from Sugar Bowl Ski Resort for ASI to move back up to "the summit" has been tremendously successful. They rolled out the red carpet for us to setup the best possible programs and they have been fantastic to work with. The cornerstones of the new programs are:

Sidecountry

This is lift accessed backcountry skiing (and riding) with touring bindings and climbing skins to ski (and ride) the great terrain and backside runs of the high crest of the region.

Guided Off-Piste & Lake Run


To Donner Lake


Again, with lift access, we ski (and ride) a bit of Off-Piste (off the groomed runs) before the descent from Mt. Judah (8,243') to the west end of Donner Lake (5,933').

Come by and visit us at the BAC, see The Back Country rental and retail shop, have a warm drink and enjoy the library by the fireplace.





Truckee Ski & Skate Week
The week following Presidents Day Weekend, we are offering additional programs through the BAC at Sugar Bowl. They are a chance to participate in programs that aren't always on our normal schedule. See if one fits your time frame.

Ski & Skate Week Programs



Backcountry Hut
For backcountry skiers & splitboarders
A weekend of Sidecountry and Backcountry Skiing, spending a night at the Lake Mary Cabin. After a day of lift accessed backcountry skiing the best "backside" routes and touring with climbing skins, we'll end at the Lake Mary Cabin for dinner and a good night's sleep on bunks, pads and sleeping bags. The next moring, we'll skin up to more great backcountry routes on the backside of Donner Peak and upper Cold Stream Canyon.

This trip is for strong intermediate and advanced skiers & riders and can be done with no previous backcountry touring experience. Come join the fun!

Backcountry Hut
Feb 13-14, 2010

(Sat-Sun)







Tech Tip: Merino Wool - close to skin really works


by Bela G. Vadasz


In the 70's the best we had next to our skin and mid layers was wool. Yes, it kept you warm when it was wet but man did it take a long time to dry. Next came polypropylene, wicked moisture away, kept you dryer but man did it stink after a day. Capeline was much better for smelling less but still, on a 6 day trip, it got pretty rank! When you can't stand the smell of your partner, that's one thing, but when you can't stand yourself, that becomes a whole big problem!


New, Merino Wool is a high quality, super tough yarn that can be woven very, very thin making superb next-to-skin layers that are very thin and therefore can dry very quickly. This fiber comes from the bad ass, high mountain sheep of the New Zealand Alps, not wimpy, low land sheep. Instead it's from hardy animals that live in a harsh environment where they must stay warm in the winter yet cool in the summer. Just a thin layer next to your skin works. With today's technology, Merino Wool can be spun to create very fine yarn that makes a thin layer that is not itchy like old school wool.

A short sleeve thin to medium thin t-shirt is ideal. It truly works well year round and has become a mainstay workhorse for many experts in the mountains.

Then, depending on the wetness of the climate, the next layer could be a long sleeve zip-neck, synthetic if it's a very wet environment because it dries faster or Merino Wool, again depending on your preference.

Environmentally, it comes from a great renewable resource. The sheep get a haircut to produce the fiber to be spun into the yarn then grows the hair back to do it again, no harm, no foul and no oil to be refined into plastic yarn.

You can go days with much, much lower odor retention, warm when it's cold and wet, yet keeps you cool when it's warm.



Haute Route Prep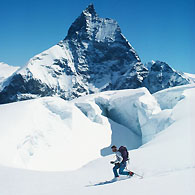 Have you ever aspired to ski the European Haute Route from Chamonix, France to Zermatt, Switzerland? We are going this April for our 29th year of enjoying this classic high alpine ski tour.

Our Haute Route Prep base, right here in Sugar Bowl is the greatest primer for this and other spectacular ski mountain traverses. Your prep consists of one day of lift accessed backcountry from Sugar Bowl, one day learning ski mountaineering techniques and one day's application tour along Anderson Ridge. Even if you're not ready for the European Haute Route this year, this is a great addition to your backcountry skill set to use on many high mountain ski adventures.

Haute Route Prep
Feb 16-18, 2010

(Tue-Thu)





Sugar Bowl To Squaw Valley High Route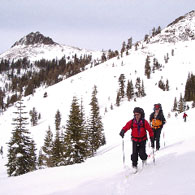 The classic North Tahoe high route ski traverse! Learn state-of-the-art High & Light ski camping systems and how to travel with tiny packs and be warm, dry and comfortable on this fantastic 2-day route.

Sugar Bowl To Squaw Valley High Route
Feb 13-14, 2010

(Sat-Sun)


Mar 13-14, 2010

(Sat-Sun)


Mar 27-28, 2010

(Sat-Sun)


Apr 3-4, 2010

(Sat-Sun)





Featured Book - Haute Route
by Michael Darbellay
The fabulous picture book of the famous European Haute Route that inspired Bela & Mimi on their first trip across this spectacular high-mountain ski traverse. The book is displayed on the bookcase next to the fireplace at the ASI Backcountry Adventure Center for you to enjoy.

We look forward to skiing with you and helping you achieve your goals. If you can't find the answer to a question on our website, don't hesitate to give us a call.

Sincerely,
Bela & Mimi Vadasz - ASI Directors
Alpine Skills International
530-582-9170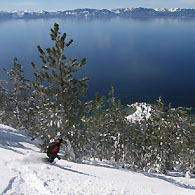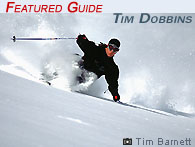 "Can't beat the quick access out of the ski area, and with a guide you can really enjoy the terrain, quiet surroundings and track free environment.. all with your friends in the backcountry."